A refrigerator is one of our appliances that keep on running 24/7. It helps us a lot when it comes to preserving foods and cooling our drinks. It is also vital for re-stocking food and beverages from now and then. Simple maintenance in your refrigerator can help you save money for energy costs, refrigerator repair, and bills. It also gives us to increase our refrigerator lifespan. To guide you to make your fridges last a long time, we have refrigerator maintenance tips you can make at your home.
Refrigerator maintenance tips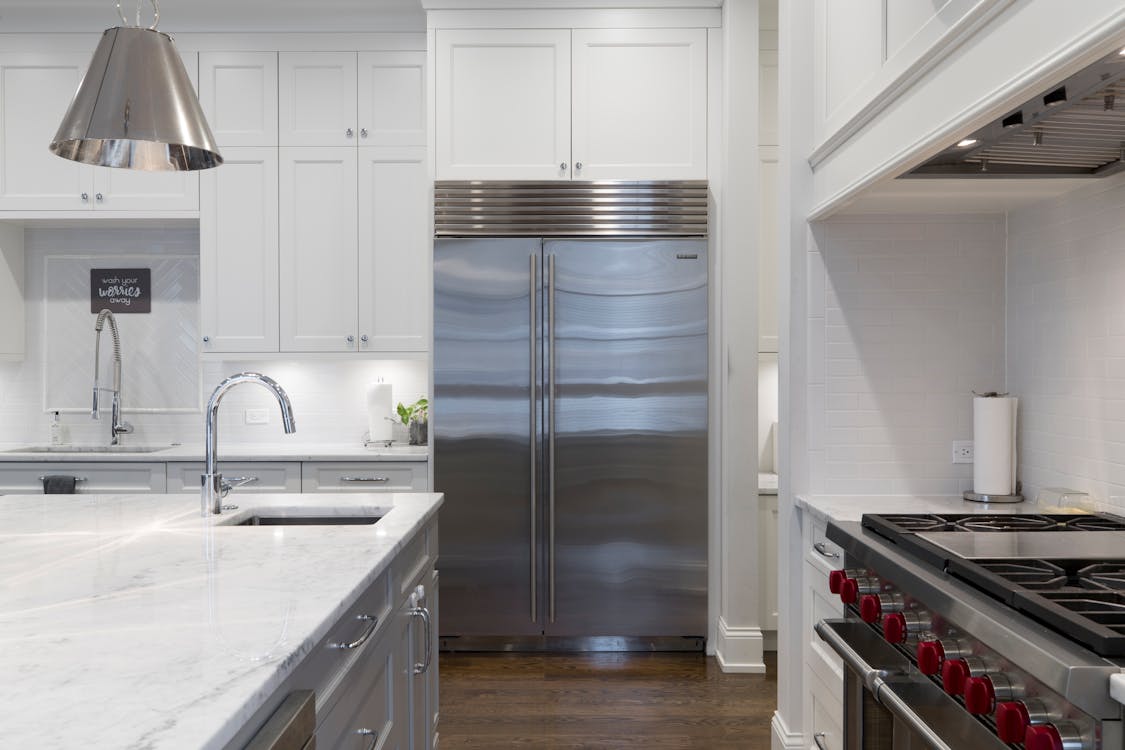 Below we will be discussing the tips of how we will maintain our fridge step by step. By doing so, you will save money, time, and bills. And if you plan on getting one, we have an array of refrigerators to choose from where you can apply these tips.
Inspect the door seals
An indication of a well-functioning refrigerator is the door seal. Make sure that it is well-sealed as to keep the cold temperature from going out. One step in doing this is the dollar bill test. Close the door of the refrigerator with the bill half out and in, check if you can take the money easily or not. If you can take it easy, you might want to consult a technician. Another step is to check if there is food residue. Toothbrush and baking-soda and water can help you clean the door seals. To keep your door seals working must be clean twice a year.
Coils cleaning
The coils need to be clean twice a year. A dirty coil can prevent your refrigerator from working efficiently. For cleaning, unplug the fridge, use a vacuum with an attached brush. You can also buy a coil cleaning tool.
Maintain the temperature
Always check your temperature for your refrigerator and freezer area. The refrigerator temperature is 37 to 40 degrees Fahrenheit, and the freezer is zero degrees. For an old fridge, you can buy an inexpensive refrigerator thermometer at any hardware.
Examine the gasket
Inspecting the gasket if it seals well can help you identify if your refrigerator is escaping its cold air. Always check the gasket if there is a sign of wear and tear. If there a sign of a failure replaces it immediately to prevent problems. Clean the gasket by using warm water with soap.
Replace filters
Not all know that their fridge does have a filter at ice makes and water dispensers. You can check your manufacturing instruction for your appropriate filter changer. Replacing filters is done every time you change other filters on your fridge.
Close the door
Closing the door will help you save money for electricity costs and one of the best ways to proper refrigerator maintenance. Secure that the door is always closed.
Close Food
Food must be kept in a container to help your refrigerator minimize the moisture in the unit.
Cooldown
Placing hot or warm food in the fridge will raise the unit temperature. Cooling the food down before you store them will help your fridge from working harder to stabilize.
Refrigerator position
Keep in mind that you must distance your refrigerator from the cooktop, oven, or any heating sources. Keeping close to any heating sources make the fridge work harder and use more electricity to cold the contents. Giving adequate space for your fridge can help the vent to function rightly.
Don't block the vent
Don't overcrowd the fridge to prevent blocking the vent. A proper amount of beverages and food will help your fridge to sustain the right amount for its capacity.
Wrapping Up
Proper maintenance will help lengthen the lifespan of your refrigerator, but it is always a good thing to notice a problem that will lead to professional help. Problems like consistently sweating, spoil food, freezer are not freezing, clicking sounds, it has passed it life expectation, or heat from the motor. If you ever find a sign that will need to call professional help, a home repair can be easy to ask for a quote. For refrigerator repairs, a highly qualified professional is worth recommending. We hope our refrigerator maintenance tips will help you to prolong your fridge lifespan and will help you save electricity costs.